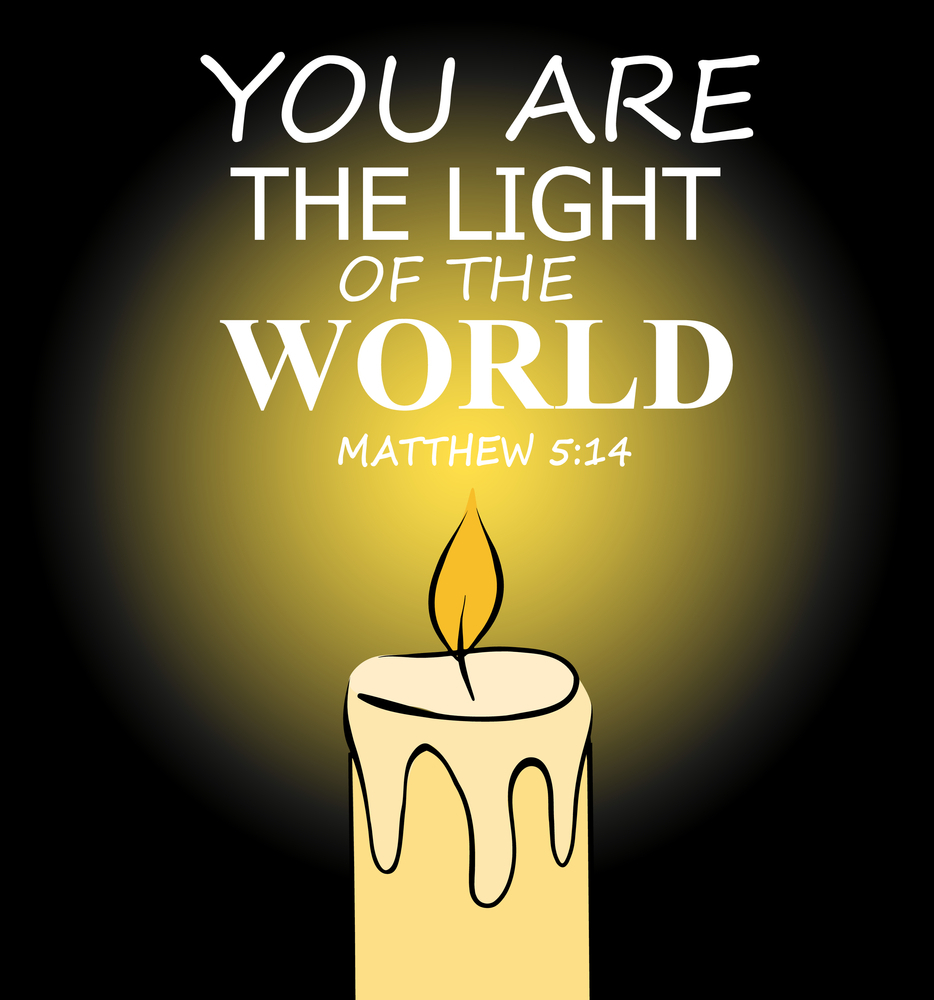 The following describes a service project. Our friends at Saturate New York/New Jersey recommend that churches adopt schools in their towns and cities and provide those schools, whether public or private, no-strings attached acts of service. For example, donating and installing a garden, honoring teachers in some way, building a playground. This is not an opportunity where you get on school grounds under hidden pretense and start handing out tracts and preaching the Gospel. No, it's a simple, silent, loving project for which you ask about and receive permission, designed to win favor with the people who attend that school and work in it. Do a few of these without opening your mouth and you may soon get that opportunity you're looking for, to share the Gospel with a teacher, staffer, student, or parent.
(Jesus speaking) "You are the light of the world. A town built on a hill cannot be hidden. Neither do people light a lamp and put it under a bowl". Instead they put it on its stand, and it gives light to everyone in the house. In the same way, let your light shine before others, that they may see your good deeds and glorify your Father in heaven." Matthew 5:16
What other Good Works could you do to shine your light?